We are privileged to welcome you to  Sree Krishna Garden Resorts, which believe and follow the ancient tradition and culture – "athithi devo bhava".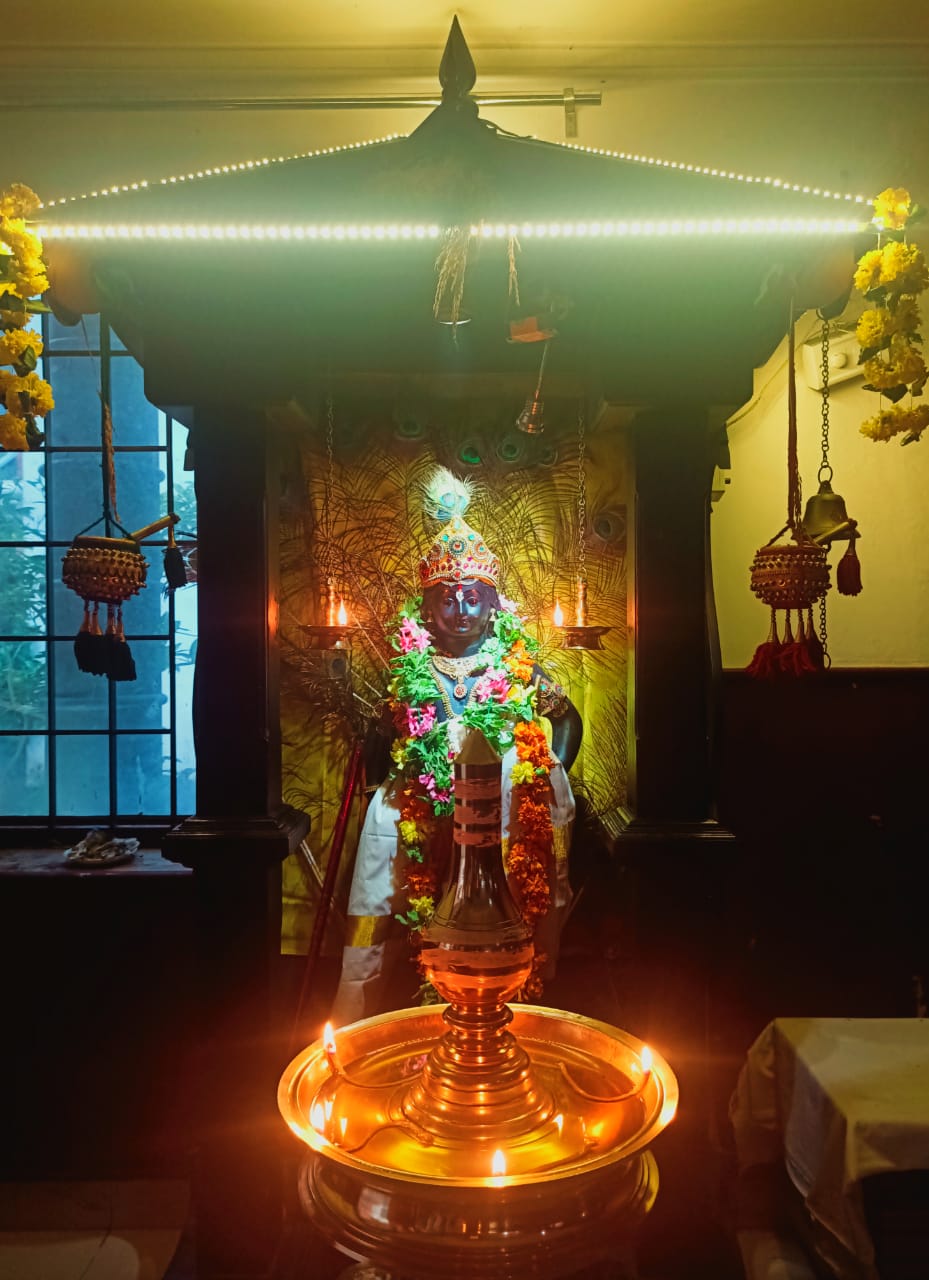 Ancient culture and tradition of Hindustan was to treat guests equivalent to the Lord almighty. Sree Krishna Garden Resorts do follow this culture. Located at the North side of the Guruvayoor Sri Krishna temple the Sree Krishna Garden Resorts aim at providing you with accommodation of the highest level matching the International standard to Pilgrims from all across the world who visit the temple town of Guruvayoor.
Each and every moment of your stay at Sree Krishna Garden Resorts would provide you with the moments of peace and will take you to the memories of the moments of darsan of the beloved Kannan – Lord Guruvayoorappan.
"Holiday Home" Concept
Our premises are very much suitable for "Holiday Homes" to the Banks and Corporate Companies. The Union Bank has already made an agreement with us for their "Holiday Homes" in Guruvayoor and the discussions are in progress with other Banks and Corporate Offices too. Those who are interested to reserve our Suite Rooms as their "Holiday Homes" may please contact us for the procedures.
Guruvayoor
26 kms west of Thrissur, Guruvayoor is one of the most sacred and important pilgrim centres of Kerala. Its main attraction is the Sree Krishna Temple. This historic temple is shrouded in mystery. According to belief, the temple is the creation of guru, thepreceptor of the goods, and vayu, the god of winds. The eastern nada is the main entrance to the shrine. In the chuttambalam (outer enclosure) is the tall 33.5 m high gold plated wajasthambam (flag post).
There is also a 7 m high dipastambham (pillar of lamps), whose thirteen circular receptacles provide a truly gorgeous spectacle when lit. The square sreekovil is the sacred sanctum Sanctorum of the temple, housing the main deity. Within the temple, there are also the images of Ganapathy, Sree Ayyappa and Edathedathy Kavil Bhagavathy. Only Hindus are allowed inside the temple.